Short and Long-Term Portable Radio
Rental Solutions Tailored to Your Needs
As one of America's largest Motorola dealers, Day Wireless offers a full portfolio of rental devices, accessories, experience and support that our competition cannot match. Whether you need to provide security at an event or keep a sprawling construction project connected, we have you covered.
Call Home from the Middle of Nowhere
Whether you're an individual planning a big trip to the middle of nowhere or you represent a company that has operations in remote locations, connectivity with the outside world matters. Having a reliable connection with others is simply essential for security. It can also be a business-critical issue. In these circumstances, satellite phone rentals provide the reliable connectivity you demand without requiring the investment in a long-term solution.
At Day Wireless Systems, we are proud to offer our clients access to an amazing diversity of solutions for their communications needs. In addition to Motorola radios and cell phone rentals, we also offer satellite phone rentals for individuals and corporations. For satellite communications, we rent both Iridium and Globalstar Satellite phones. Our rental service is available to customers throughout America and the world. If you need a temporary communication solution, a Satellite phone rental may be the best solution for you.
Our Satellite Phone Rentals Deliver True Global Coverage
At Day Wireless Systems, our satellite phone rentals involve both Iridium and Globalstar satellite systems. Iridium is the only provider of truly global satellite voice and data solutions with complete coverage of the earth (including oceans, airways and Polar Regions). Globalstar phones offer the highest data speeds using a satellite phone handset. Unlike cellular systems with complex international roaming rates, satellite phone renters enjoy a single, flat rate for calls anywhere in the world.
Iridium Satellite Phones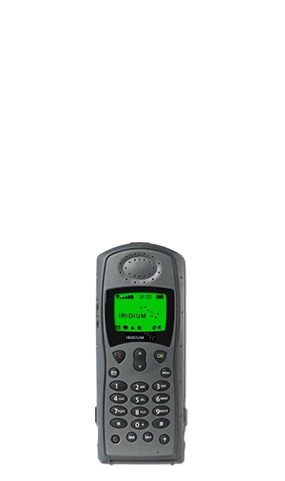 Iridium 9505 SAT Phone
Mission Critical Communication
The Iridium 9505A is water, shock, and dust resistant – built to handle the harshest conditions and use. No matter where in the world you or your personnel need to be, the Iridium 9505A will keep you connected, everywhere. No other network in the world offers customers secure communication capability from anywhere on the planet. Only the Iridium network commands real global coverage, pole to pole.
---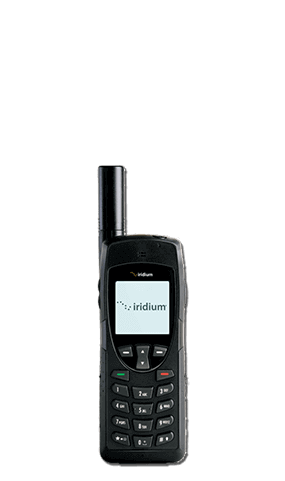 Iridium 9555 SAT Phone
A Satellite Phone You Can Rely On
Iridium 9555 is compact, light, and easy to use right out of the box. It's engineered to withstand rugged environments and connected to the only truly global mobile network — so you can depend on it as a communications lifeline whenever and wherever it's called for.
---
Satellite Phone Rental Applications
If you are traveling in remote areas of the United States or around the world where there are little of no communications systems available a Satellite phone may be a good option for you. Our satellite phone rentals make it convenient and affordable for you to enjoy the protection this technology can deliver for such applications as:
Hunting Trips
Fishing Trips
Overseas Traveler
Overseas Military
Petrochemical Industry
Reporter / Journalists
Day Wireless also rents all the Satellite phone accessories you need for your event including spare batteries and chargers.