Short and Long-Term Portable Radio
Rental Solutions Tailored to Your Needs
As one of America's largest Motorola dealers, Day Wireless offers a full portfolio of rental devices, accessories, experience and support that our competition cannot match. Whether you need to provide security at an event or keep a sprawling construction project connected, we have you covered.
MOTOTRBO Digital Professional-Tier Radios
Digital professional-tier radios offer increased durability and improved call clarity. These easy-to-use, rugged devices also provide text messaging capability at events where weather or crowd noise inhibits communication.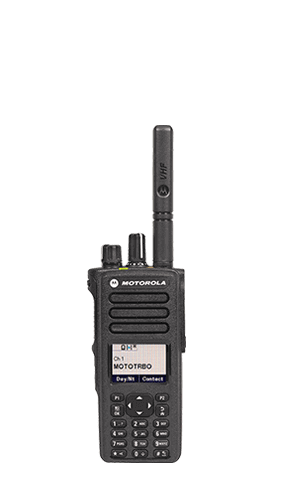 Motorola XPR 7550e Portable Radio
The XPR 7550e offers a full suite of features to enhance safety and productivity, including integrated Wi-Fi, GPS, Bluetooth 4.0, so you can be confident that your radio integrates the latest technology.
Bands: VHF and UHF
Digital
Channels: 32 / 1000
Watts: 1- 5
Display: Color Screen
Battery Life: 16.0 Hours
---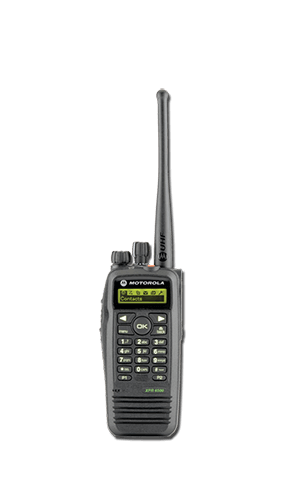 Motorola XPR 6550 Portable Radio
The XPR 6550 is a digital workhorse with proven performance for demanding users. Featuring superior audio with optional Bluetooth, integrated GPS, text messaging and expert applications.
Bands: VHF and UHF
Digital
Channels: 1000
Watts: 1- 5
Display: Alphanumeric
Battery Life: 13.0 Hours
---
Commercial-Tier Radios
Rugged and cost effective, Motorola's commercial-tier radios are ideal for light-duty events. We frequently recommend the compact, easy-to-use Motorola CP200 for trade shows or sporting contests.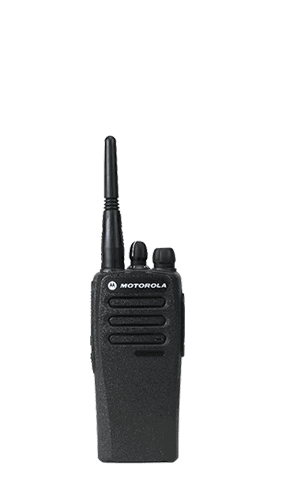 Motorola CP200d Portable Radio
The CP200d radio connects your workforce efficiently, combines the best of two-way radio functionality with the latest analog and digital technology, and is perfect for the everyday user who wants to stay connected.
Bands: VHF and UHF
Analog/Digital
Channels: 16
Watts: 1- 5
Battery Life: 14.5 Hours
---
Analog Professional-Tier Radios
When you need traditional radio communications, rely on our two decades of experience providing analog professional-tier radios.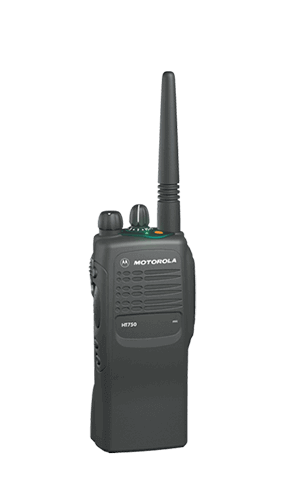 Motorola HT750 Portable Radio
The HT750™ radio is the affordable solution for professionals who require a rugged and reliable radio to stay in contact. This practical radio can easily help increase productivity by keeping users communicating, while allowing them to concentrate on the job at hand.
Bands: VHF and UHF
Analog
Channels: 4 / 16
Watts: 1- 5
Battery Life: 11.0 Hours
---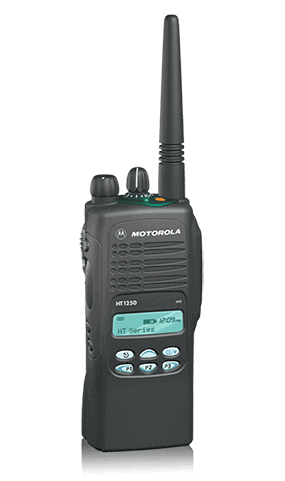 Motorola HT1250 LS+ Portable Radio
Combining high-level features with the exceptional versatility of trunking, the Motorola HT1250 LS ™ portable two-way radio is a smart choice for your business communication needs.
Bands: VHF and UHF
Analog
Channels: 16 / 32
Watts: 1- 5
Display: Alphanumeric
Battery Life: 11.0 Hours
---
P25 Compatible Mission-Critical-Tier Radios
At Day Wireless, we understand government agencies have unique needs when it comes to radio communication. To allow them to integrate with other agencies, federal, state and local municipalities rely on Day Wireless for their mission critical P25 radio needs.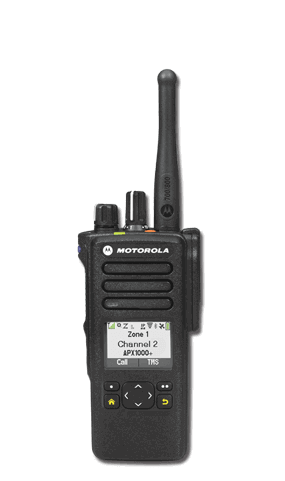 Motorola APX 900 Portable Radio
The APX 900 is designed for public works, government services and education organizations who need essential communication. It delivers great core features, with an efficiency-focused design – including Bluetooth® wireless connectivity.
Bands: VHF, UHF, 800, 900 MHz
Digital
Channels: 512
Watts: 1- 5
Display: Color Screen
Battery Life: 16.0 Hours