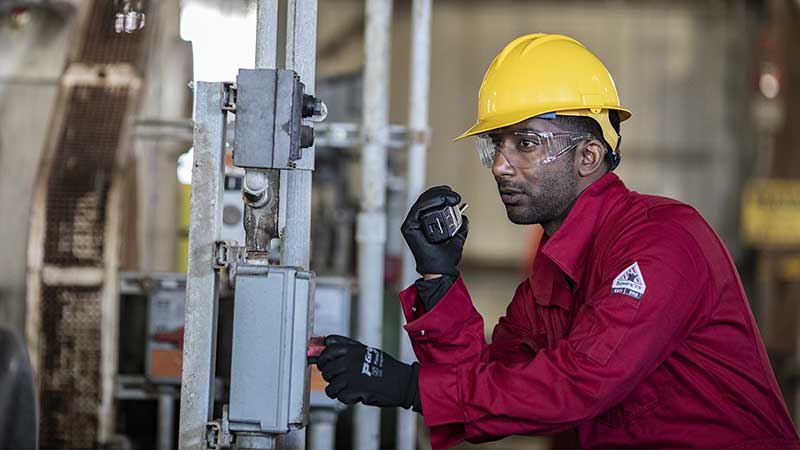 Day Wireless rentals division knows communication is essential during a turnaround project. We understand you need a partner that can coordinate with site management to provide equipment at a competitive price without compromising on safety. Not only do we offer quality equipment directly to you but have the technical expertise to make sure your communication network is operating properly, ensuring less downtime during your project.
Quality Equipment
Our experienced rentals staff will help you choose suitable equipment to meet the communication needs of your turnaround project. As a premier Motorola partner, we have access to a large inventory of radios and accessories we can provide directly to you. Other benefits to working with us include:
Turnaround rental radios are rugged, intrinsically safe (UL), and meet safety requirements for industrial applications
We have the latest Motorola R7 radios, with industrial-level noise cancellation using dual microphones to create the sharpest, clearest audio ever
Our equipment can send and receive digital messages, ensuring recipients do not miss communications
Expert Infrastructure
Our rental technicians understand what is required to make sure a system is set up properly. We will work with you get a clear understanding of your needs to ensure your communication infrastructure is working seamlessly.
Our quality of work and level of training is unsurpassed in the industry
We coordinate all the frequencies, channels, and workgroup users on site, resulting in less crosstalk and more messages reaching the right people at the right time
Radios will be programmed to work with on-site job or plant networks, with full support from our Motorola-trained technicians and staff
DWS ships out entire customized system ready to plug in and go
Contact Our Rentals Division to Learn More
Day Wireless is one of the largest Motorola channel partners in the US. With over 100-year wireless communication heritage, we understand nuances of setting up a successful radio system. With quality equipment, expert technicians and support our rentals division Day Wireless is proud to provide rentals on a local or national scale no matter the timeframe. Contact us to learn more.
Other resources: