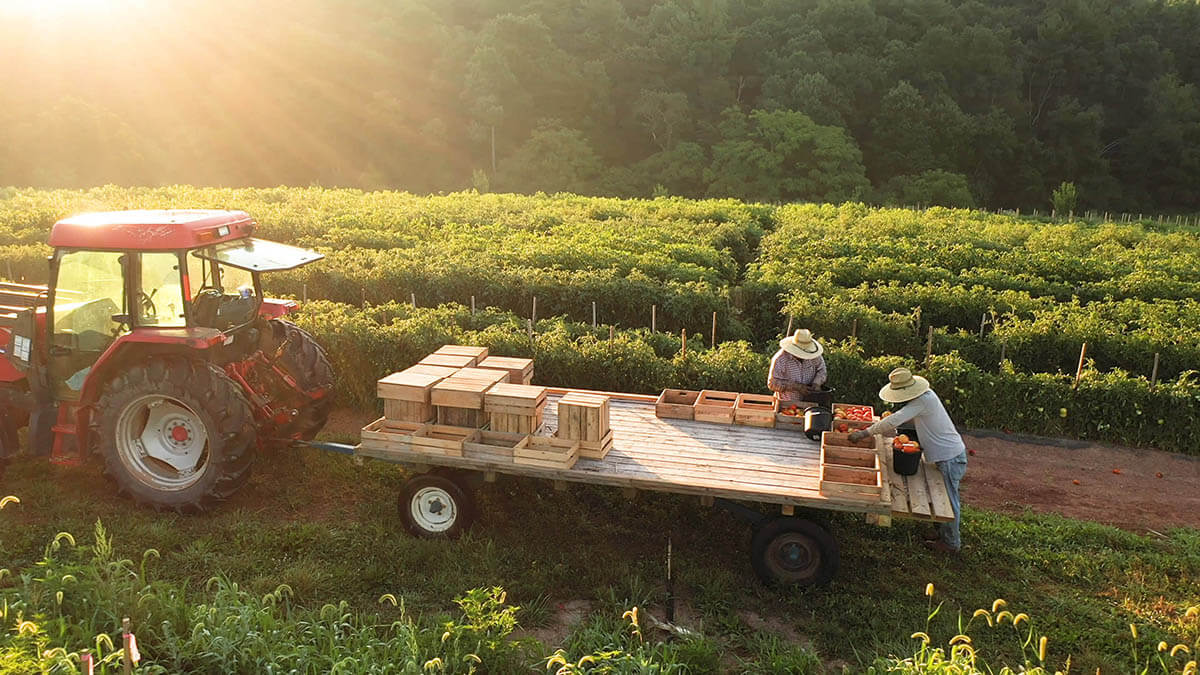 The Day Wireless Systems (DWS) rentals division understands the communication needs of farming and the agricultural industry during harvesting season. Communication is essential and fast paced. You have an influx of workers to manage that is oftentimes spread out in large areas with otherwise poor coverage.  With such a short window to produce, you can't be bothered by supply chain issues affecting the delivery of your communication equipment.  And it is not cost effective to deal with the long-term contracts using cellular.  A short-term rental of two-way radio equipment is often the ideal choice for harvest season.
Expert Quality and Infrastructure
Day Wireless has a large in-house inventory of two-way radios along with expert technicians that can design and deploy a scalable two-way radio system to meet the needs of your harvest operation.  Our rental inventory includes portables (walkie-talkies), mobiles, repeaters, and accessories that we keep in great condition.  We even offer the rental of satellite phones and cellular devices if those are preferred. 
Your radio rental solution can either be set up using DWS nationwide rental frequencies, or your own frequencies and existing programming.  If you have specific Motorola radio applications being used such as dispatch, GPS, or text, or use radios on a wide area MOTOTRBO network, we can implement them with the rental units.
Our rental experts are one call away from providing you the prompt service you require. When the season ends simply send back the equipment. Read more about our harvest rental solutions or contact us for more information.